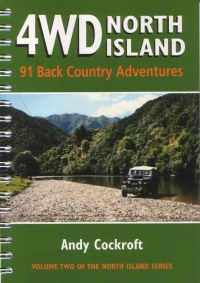 Here I set out to tempt more of the Remuera Tractor brigade out into the North Island's back blocks.
Whether that's being a true purist or not is arguable, but volume II sold well, and continues to sell well today.
If you haven't explored the delights that soft-road adventures have to offer, then perhaps you're missing out on some of the truly wonderful places our Island has to offer by way of stunning views, magnificent country trails, idyllic picnic spots and secluded little hideaways.